Paris Landing State Park, Tennessee
River, 12-26-09,
mile 66
Cuba Landing Marina, 12-27-09, mile 115.5

Clifton Marina, 12-28-09,
mile 158.5

Getting fuel at
Grand Harbor,
Pickwick Lake, 12-29-09

Grand Harbor: our
first night on the Tennessee-Tombigbee Waterway, mile 249.7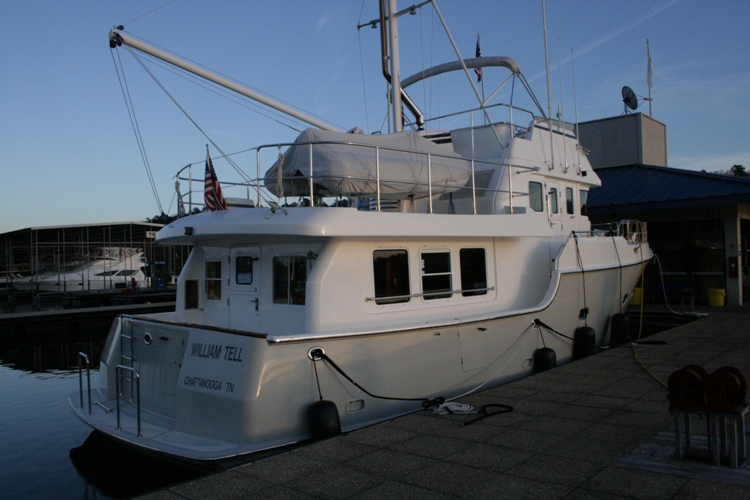 Some people travel
in style!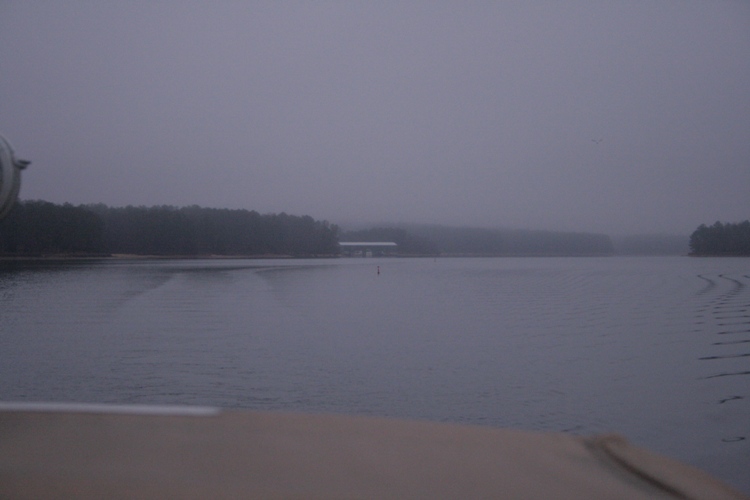 Leaving Bay Springs Marina, early on New Year's Eve, mile 322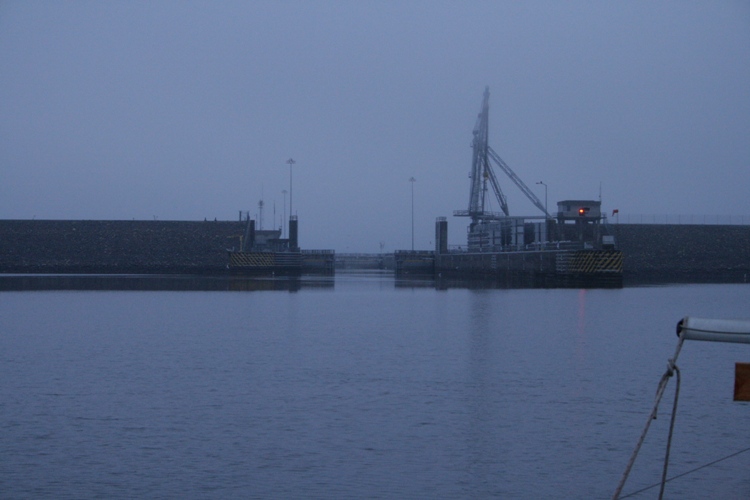 Getting ready
to enter
Whitten Lock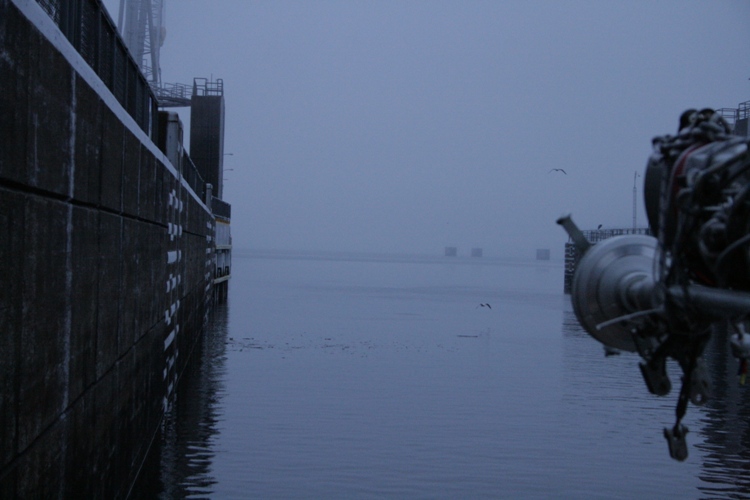 Waiting for gates
to close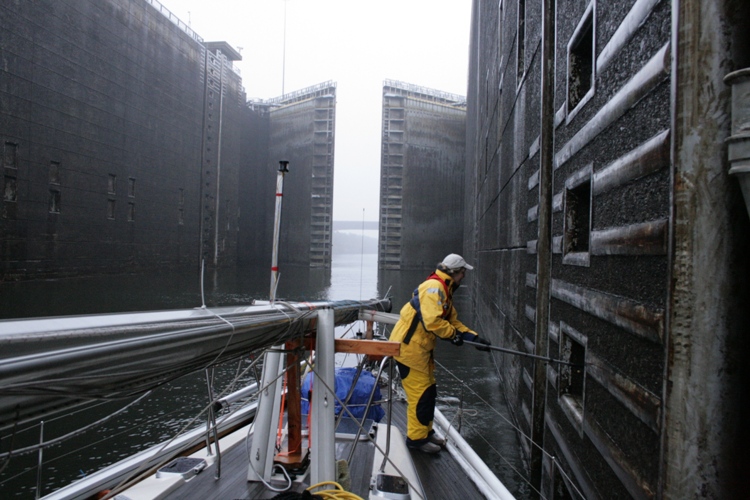 We just dropped 84 feet!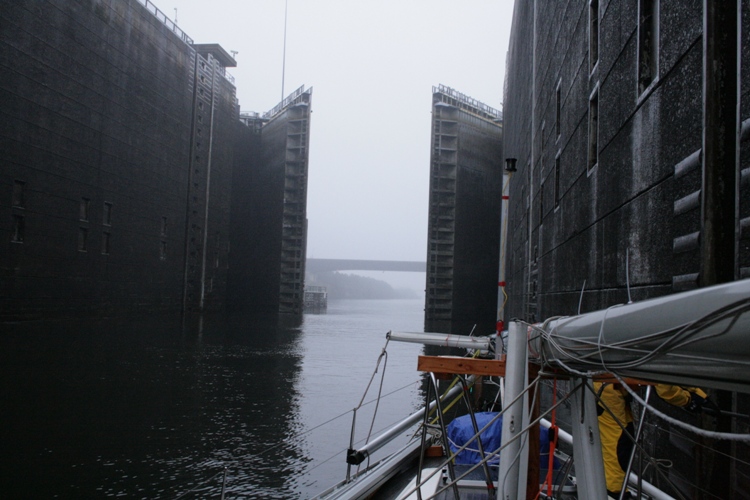 ...and out we go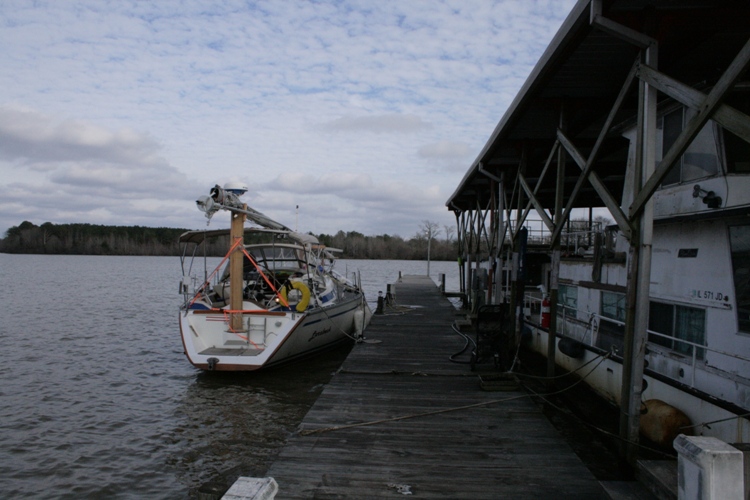 Happy New Year! We're docked at Smithville Marina,
12-31-09, mile 377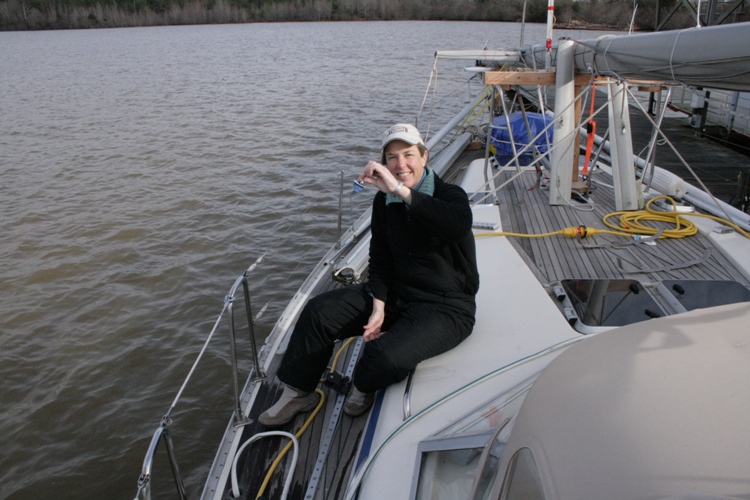 Smithville is the first place that the water was not turned off at the dock.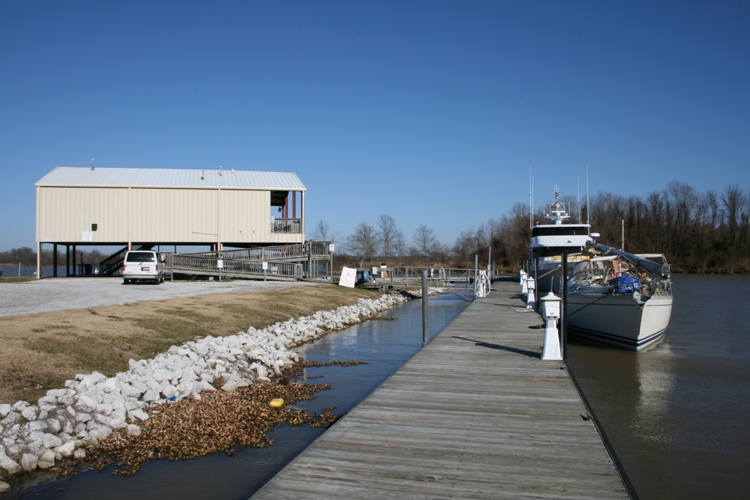 Columbus Marina

the sun is coming
up soon

it is cold

how deep is the water?

"Nice Tri" (trimaran) tied up in front of us
inside the last lock
we went through

last place we
anchored before Mobile. There are alligators somewhere!

deer swimming near
our anchor place on the side of the river

it is time to
get moving

a railroad bridge
with vertical
clearance of 4ft